In collection, Mycelium.
"The Mycelium lamp is inspired by my fascination for the infinitely matte whiteness of the mycelium, this network of filaments connected to each other, fungal and underground, and which allows exchanges of information flows from nature, in nature." Benoit Lalloz
The verrine which surmounts the raw aluminum base is a unique hand-blown piece.
A lever switch allows you to vary the intensity of the light.
All parts are manufactured and assembled in France.
Available in matt white, glossy orange, yellow, white, green and blue.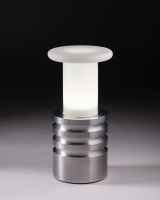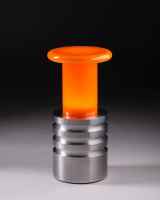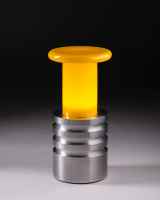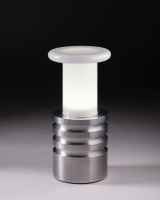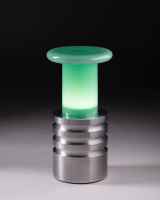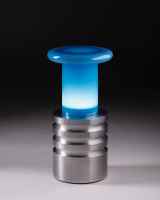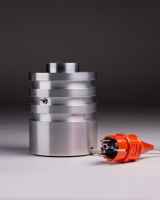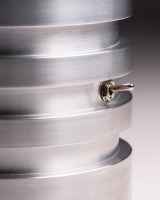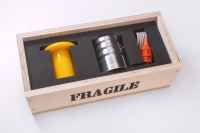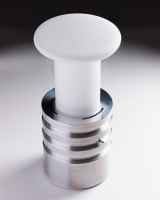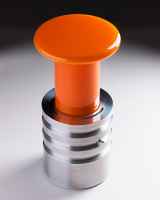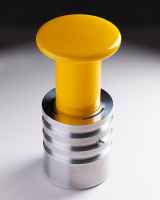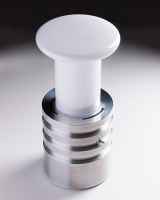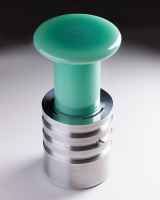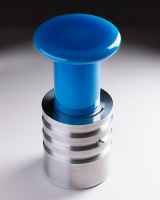 Dimensions
Height : 247 mm
Diameter : 117 mm
Weight : 1,9 KG
Category : LED
Watt : 7W
Tension : 220V – 240V
Color temperature : 4000K
CRI : > 95
IP40
Delivered in a custom made wooden box : 217 x 477 x 172 mm
Total weight 5,5 KG
Buy here